By Gretchen Williams •
On Monday, we asked you to share how you're being mindful and stepping away from technology during this time. This is what Thuy had to say:
Thuy Truong IFG Operations Administrator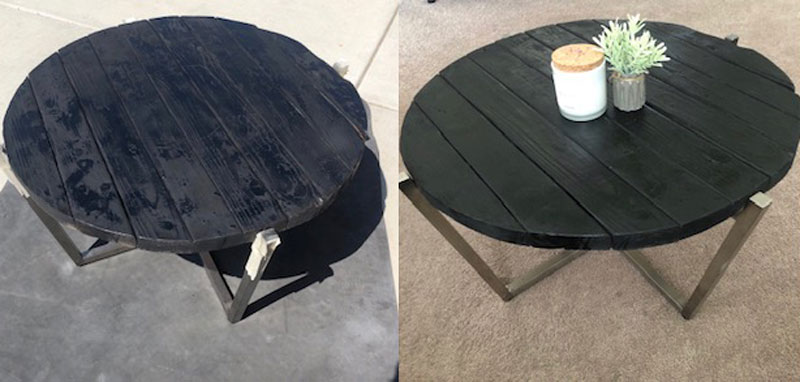 I have a list of things that I have been putting off to the side and planned to work on when I had the time. With the time and energy I have saved from not having to commute, I now have the time to start on some of my projects. One of the projects I had on my list was to paint my coffee table. The table had some chipped paint and it needed to be refreshed. The picture shows the table during and after (Wish I had taken a before picture). Finally, a project that I can check off my list!