By Gretchen Williams •
We asked you to share some ways you're staying active and getting creative with your spare time. This is what some of you had to say.

Diana Meyer Business Analyst for the OSI CalHEERS Project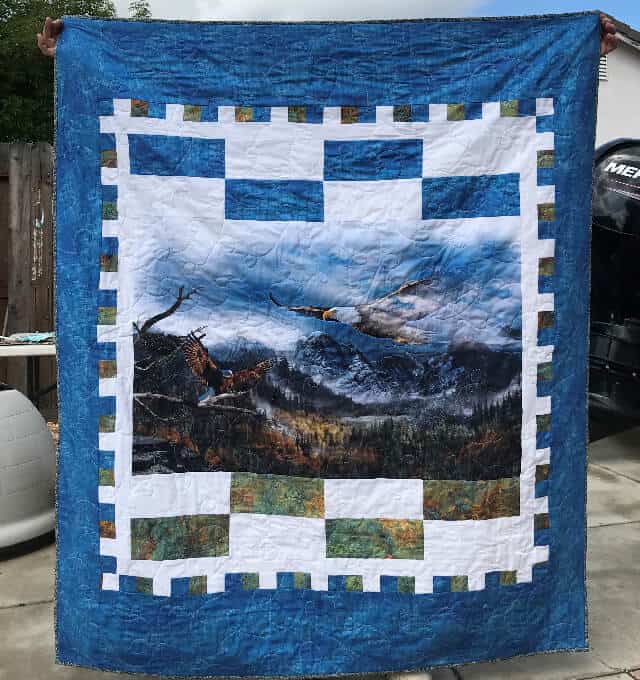 One of my hobbies is making quilts and in this time of staying at home, I've spent time working on items that I already had in my home, in my fabric stash. This one I am rather proud of. Everything seen around the eagle was from other quilts I've previously made. Recycling at its best and matching so beautifully! I've made several others including baby quilts and the beginnings of a king size one for us (finally)! My quilting provides a special form of meditation for me. The fabrics and colors are beautiful and I enjoy allowing my creative side to flow.

Donald Coffey IFG Managing Director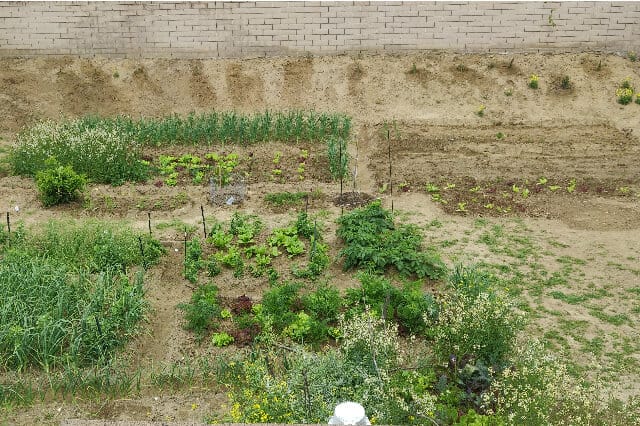 My wife and I purchased a house in late 2019. Time spent working from home has enabled us to work in the backyard, which was kept by the previous owners. My wife has been planting vegetables and I have been removing tree stumps. Here is a photo of our efforts.

Colleen Abrams IFG Proposal Management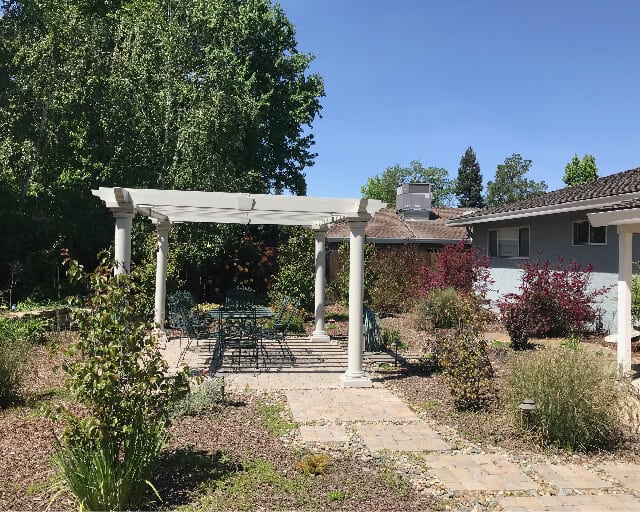 I'm finally giving my yard some much-needed attention. Removing dead bushes and fallen branches, pruning and shaping everything that's growing like crazy, repairing drip lines, hanging new yard art, and pulling the ever-abundant weeds that crop up. The garage is next.

Denise Barajas Business Analyst and Tester for the CalSAWS QA Project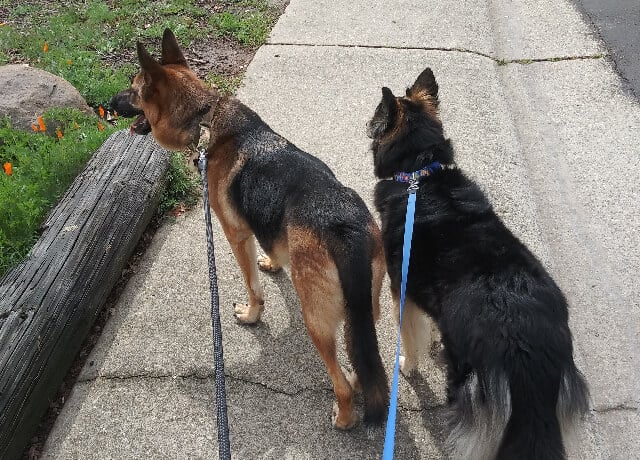 I am a dog mom at heart and love my fur babies Buster, Bear, and our latest addition, Dyson! While working from home, I was able to spend time with our German Shepherd, Buster, who passed away a few weeks ago due to Lymphoma. This stay-at-home order has been a blessing in disguise. Typically, I would take both Buster and Bear out for walks around our neighborhood and hold them back from running towards squirrels or turkeys. Since Buster's passing, I still go on walks with Bear every day and as soon as Dyson has all his shots, he too will join us.