By IFG Team Member •
It wasn't until one of our own team members took his own life that we began to openly talk about mental health at IFG. Most of us had no idea that our co-worker (and most importantly, our beloved friend) had underlying mental health challenges that he'd been struggling with for decades. We all asked ourselves, "Why didn't we know?" "Was there anything we could have done to change the outcome?" It was difficult to understand and frustrating that there wasn't a way that any of us could have saved him from his tragic outcome. We knew we could not change what had happened, but that we can all do something to hopefully prevent this from happening to other people in our lives. And we are.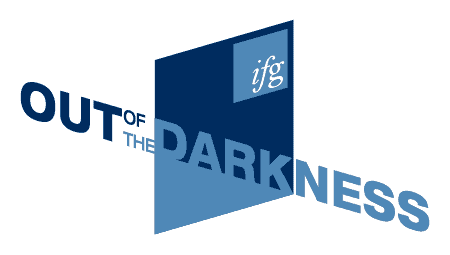 Anxiety. Depression. Mental Health. Suicide. These topics are rarely talked about in the workplace. Who wants to share their personal challenges with their coworkers? Who wants to be vulnerable and potentially show signs of weakness or give our manager a cause for concern? The IFG leadership team recognized the need for an immediate change in our corporate culture, to clearly communicate that IFG provides a safe place to talk about these challenges. Mental health issues affect more people than we realize, especially following the isolation that occurred for many during the pandemic. We all work to support our teammates with understanding, acceptance, respect, confidentiality, and without judgment to listen and even assist in finding alternatives or resources to improve each person's mental well-being. Perhaps someone needs therapy and doesn't know where to start; or a modified work schedule to also manage other life responsibilities; or simply time off to de-stress, catch his/her breath, and regain perspective.
When we opened the door to talking about these subjects, we learned how mental health concerns have touched all of our lives and those of our families and friends. The dialogue that transpired following the tragic death of our friend resulted in a healthier environment for our staff. The conversations and the discussions around these topics have been enlightening and healing as we all work through our loss. Mental health should be treated like any other health discussion. It should be as easy to talk about mental health as it is about physical health. We spend a lot of hours at work, and our coworkers often become like family, so having these open, honest, and trusted conversations about our well-being just should not be taboo.
We encourage you to look at the culture within your own organization and make sure that you're creating a safe place for staff to talk about mental health. If we can prevent this tragedy from repeating itself for anyone, we have succeeded.
Facts on suicide:
The age-adjusted suicide rate in 2020 was 13.48 per 100,000 individuals.
The rate of suicide is highest in middle-aged white men.
In 2020, men died by suicide 3.88x more than women.
On average, there are 130 suicides per day.
White males accounted for 69.68% of suicide deaths in 2020.
In 2020, firearms accounted for 52.83% of all suicide deaths.
93% of adults surveyed in the U.S. think suicide can be prevented.
Please join the IFG team at the Out of the Darkness Walk in Sacramento this Saturday, Oct 1st, or consider making a donation to AFSP through our fundraising page.