By Dawn Lewis •
Frank Ono, IFG's President, does both very well.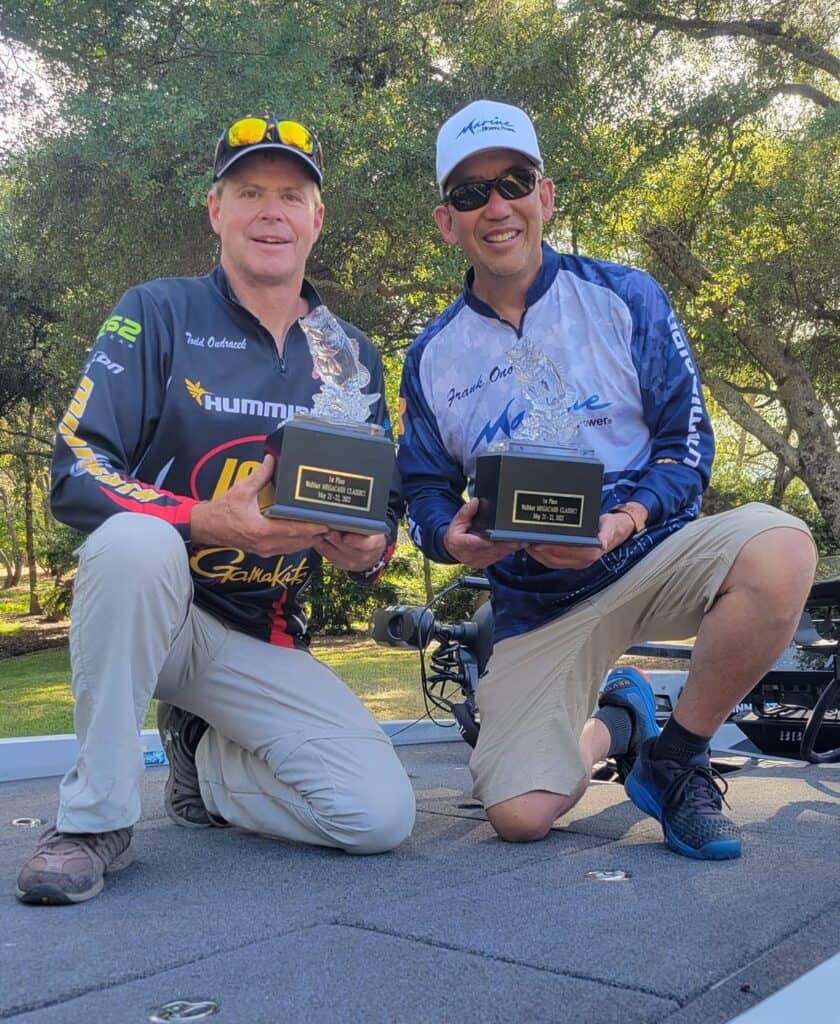 Frank Ono, an accomplished bass fisherman, and his teammate, Todd Ondracek, recently won the grand prize in the Walmart MEGA-CASH Open (formally the Bass Pro Shops Open) in Folsom, CA. 78 team boats competed for over $30,000 in cash. Ono and Ondracek led the weigh-in with 28.68 pounds of fish to win the $10,000 1st place purse!
Mr. Ono primarily fished the tournament to further assist awareness of and funding for the tournament's long-time charity beneficiary, The Acres of Hope Foundation (acresofhopeonline.org). They support breaking the cycle of homelessness for women and children at risk through their commitment to the healing process of each individual that will support their own transformation. For several years, Ono and his wife have supported this non-profit organization, and he chose to donate his share of the prize purse in support of their critical mission.
IFG's company motto of "teach a man to fish, feed him for a lifetime" illustrates our commitment to community and our philosophy of helping our customers create sustainable business value from their IT investments, especially in these challenging times. Now, more than ever, technology has the power to improve the ways that citizens access government services and can have a positive impact on the value and benefits that they receive.
Watch the full weigh-in and award video here!