By Veronica Dillaboy •
The iFish Group's (IFG) 2022 community outreach and charitable efforts are focused on mental health. JJ's Hello Foundation is one of these efforts that we are proud to support in their work and to assist in broadening awareness of and reach for this organization.
Michelle and Josh Anderson created this charity following the loss of their 12-year-old son, JJ, to suicide in 2016. JJ's Hello Foundation's focus is to promote mental health awareness and provide a message of hope for youth and young adults in the community.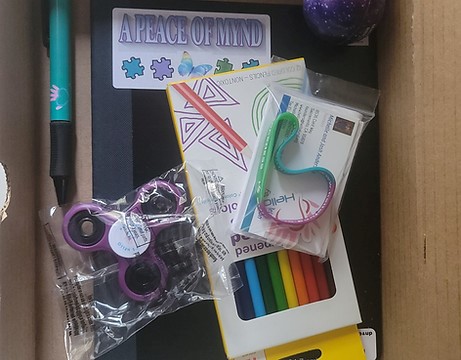 This year, JJ's Hello Foundation has a goal to distribute 500 Xtra Life kits to school counselors to give out to their students in Sacramento and surrounding area school districts.
IFG is also supporting JJ's Hello Foundation through providing items on their Amazon Wishlist to assist them with creating their Xtra Life Youth Mental Health Kits. You can also support them by selecting JJ's Hello Foundation on Amazon Smile for all your Amazon purchases.
We invite you to learn more about them and the important work they do in our communities. https://www.hellofund.org/.