By Gretchen Williams •
Have you, a loved one, or a close friend struggled with a significant emotional event? The truth is, we all have. Some circumstances are temporary, meaning we're struggling with a particular life event. Feelings of anxiety and depression are common, yet society has taught us to feel shame in admitting we're struggling. Some circumstances are tied to a diagnosis that will require a lifetime of management. This awareness can be devastating; but balance, peace, and happiness are possible.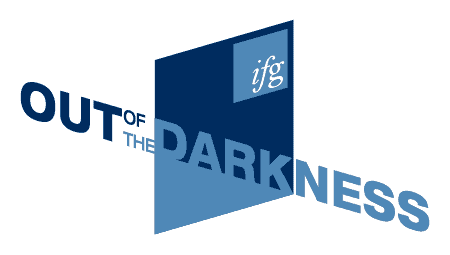 In both examples, the struggle is very real, and at times, can lead us to extreme thoughts in an attempt to escape the pain. Far too often we are stuck, and our beliefs prevent us from getting the help we need.
I have personally experienced difficult times in my life where anxiety and depression were triggered based on specific life events. After years of work to surround myself with the network I needed and the courage to trust letting my guard down, I am now fortunate to have a wonderful support system in place.
I have held space for a loved one who was suicidal, supported them in finding the resources they needed to work through the pain, and with a heart full of joy and gratitude, walk with them today as they continue to strive for the balance, peace, and happiness they need and so richly deserve – that we ALL need and deserve.
I have also experienced the shock and heartbreak of losing someone dear to suicide,  unaware of how extensive their quiet struggles actually were. I can no longer sit quietly as others suffer and invite you to join me in breaking down the stigmas tied to mental health struggles and diagnoses. It's time we all take the next courageous step. Ask more deeply about what someone is experiencing, be more honest about what you are experiencing – And if we need it, find help together.
It is common to believe…
I'm alone.
No one else feels this way.
I don't want anyone to know I'm struggling for fear of being judged.
No one will understand or can help.
Please hear this…
You are not alone! You will be surprised how much others understand, can relate, and truly want to help. Give people the opportunity to show up for you. They will! Doing so makes bonds much stronger and relationships richer.
People all around you are currently or have felt similar to how you're feeling. You just don't see it because they too are afraid to speak up.
It's ok to acknowledge that you're struggling. We are all human, which means we experience highs and lows, sometimes to extreme.
If you are struggling, please don't suffer in silence. Seek an ear to listen and a shoulder to lean on to help you. Many situations and conditions are complex and warrant professional help along with the support from friends and family. No matter what your circumstances are, you do not need to be alone!
To easily access 24/7 emotional support from anywhere in the U.S. – dial 988.
You can also call1-800-273-TALK (8255) to be connected with a trained, caring counselor.
Just a reminder that you can still sign up to walk with IFG or sponsor our team in the October 1st Sacramento Out of the Darkness Walk.  Join the IFG Team or Donate Here.